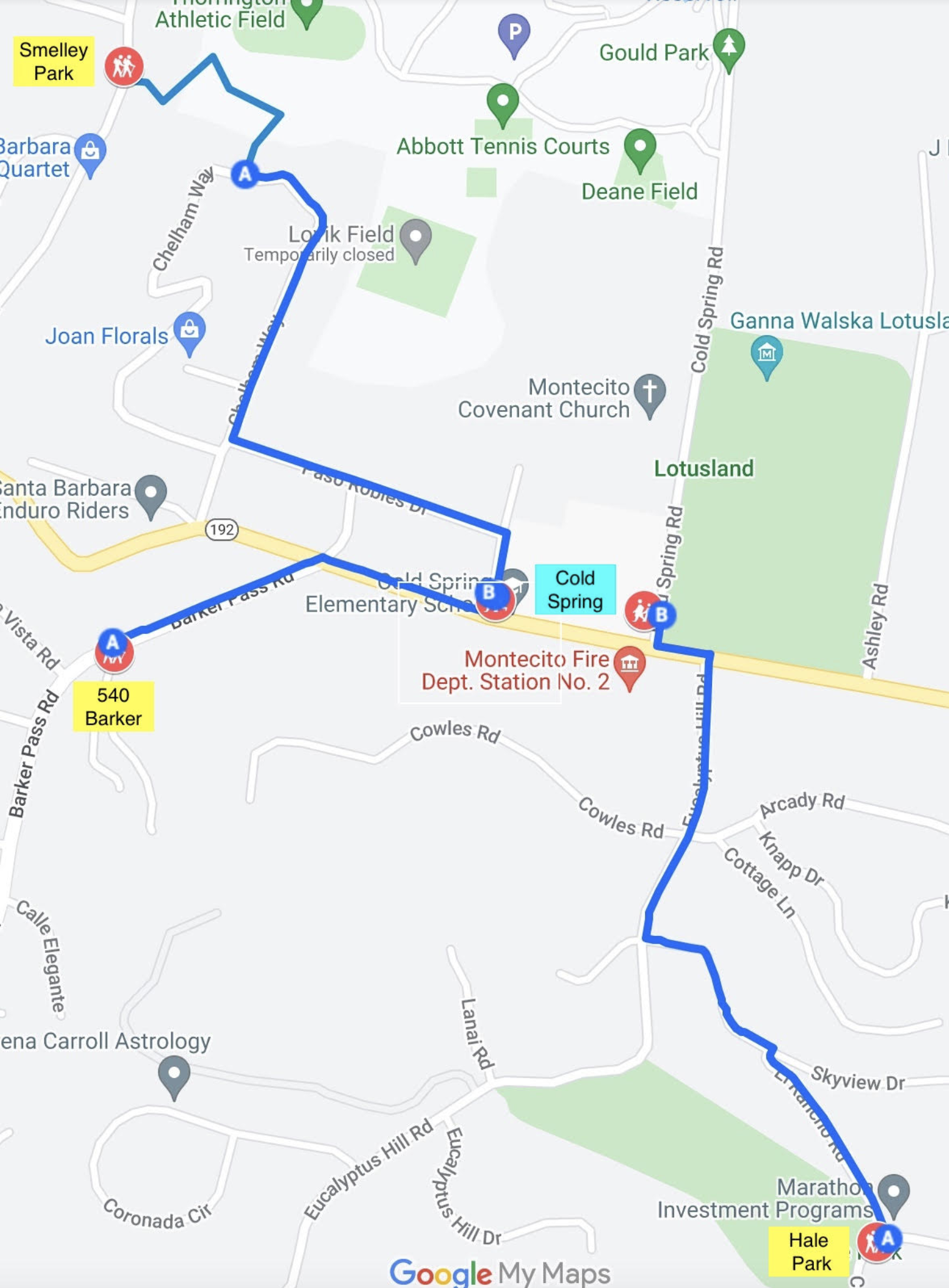 Biking and Walking Routes to School
WEDNESDAY, OCTOBER 5, 2022 IS WALK-TO-SCHOOL DAY!
WEDNESDAY, MAY 17, 2023 IS BIKE-TO-SCHOOL DAY!
TO VIEW THE SAFE ROUTES TO SCHOOL MAP, CLICK HERE.
Safe Routes to School Policy Framework
Background: Fewer children walk and/or bicycle to school today than in the past. This is a situation that can and should be changed both for the health and fitness of the children, and the ancillary environmental benefits of reducing traffic around schools.
Vision: The Cold Spring School District supports the Safe Routes to Schools Program and will be an active partner in promoting walking and bicycling to school, and improving traffic safety around school areas. Our children are our future: Their health and the health of the planet they will live on are the inspiration for this program.
Goal 1: Reduce car traffic
Action steps:
Designate SR2S coordinator for each site

Form a SR2S task force for each site

Develop a travel reduction plan

Offer carpooling match lists

Post bus routes and schedules

Regulate student parking (e.g. charge fees, tie to performance)

Promote walking and biking (see goal 3)
Goal 2: Create a safer environment
Action steps:
Use school channels to promote safe driving among parents

Work with government to improve key routes to school

Use parent volunteers to instill safe behavior in the school zone

Provide safety training for children

Promote group walking and biking

Recruit street representatives to address specific issues

Work with law enforcement to ensure the regular presence
Goal 3: Promote walking and biking among students
Action steps:
Participate in event days

Participate in incentive programs such as Walk on Wednesdays (WOW)

Include SR2S information in the Back to School packet and orientation events

Work with student leadership and clubs to educate about transportation choices
Goal 4: Educate parents and students
Action steps:
Incorporate information about the health benefits and environmental impacts of transportation choices into the health or science curriculum

Incorporate bicycle safety education into the PE curriculum

Involve student clubs and leadership classes in planning SR2S activities
Assessment
Conduct semi-annual student mobility surveys